Promotion
%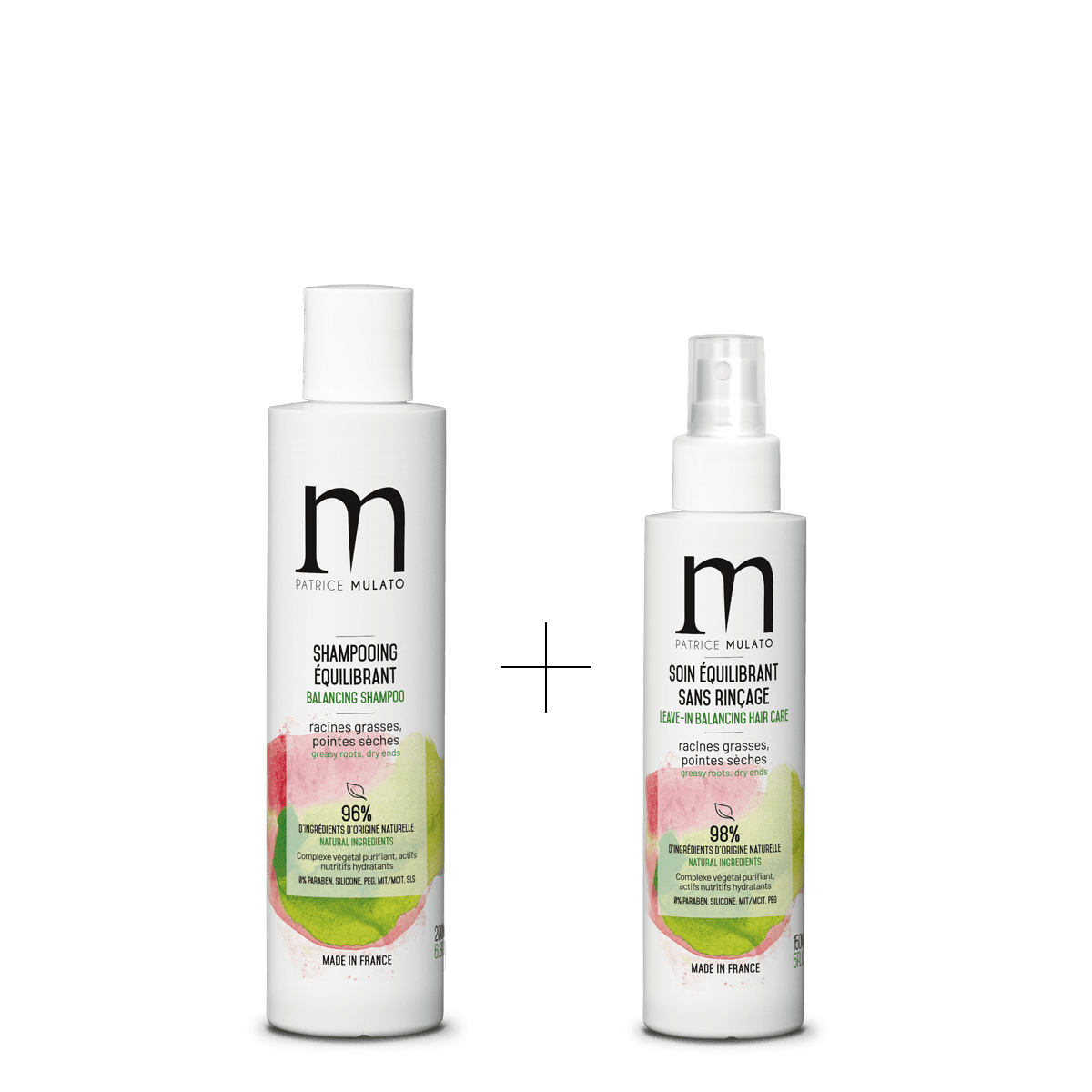 Balancing: for greasy scalp and dry tips
Hair is defined as "combination" when the roots are often greasy while the tips are dry and damaged. The balancing range for combination hair is specially formulated to oxygenate the scalp and hydrate the tips:
1. Its detoxifying agents – white nettle and thyme – purify greasy roots and rebalance the scalp. Red vine extracts drain excess sebum to the tips.
2. Its repair active ingredients have a specific repair action on the tips of the hair.
Benefits

_ Regulates the secretion of sebum.
_ Hydrates and nourishes damaged tips.
_ Restores the natural balance of the scalp.

Composition

Moisturizing active ingredients

Amino acids combined with sugar derivatives improve & maintain hair hydration, making it more supple and easy to style.

Purifying plant complex

White nettle and myrrh have astringent and toning properties. Thyme is known for its antiseptic properties.

Instructions for use

Apply a Balancing Shampoo
Rinse thoroughly
Apply a second Balancing shampoo and leave on for 2 to 3 minutes
Apply the Balancing treatment to the whole of the washed hair.
Do not rinse. Proceed to styling