Promotion
%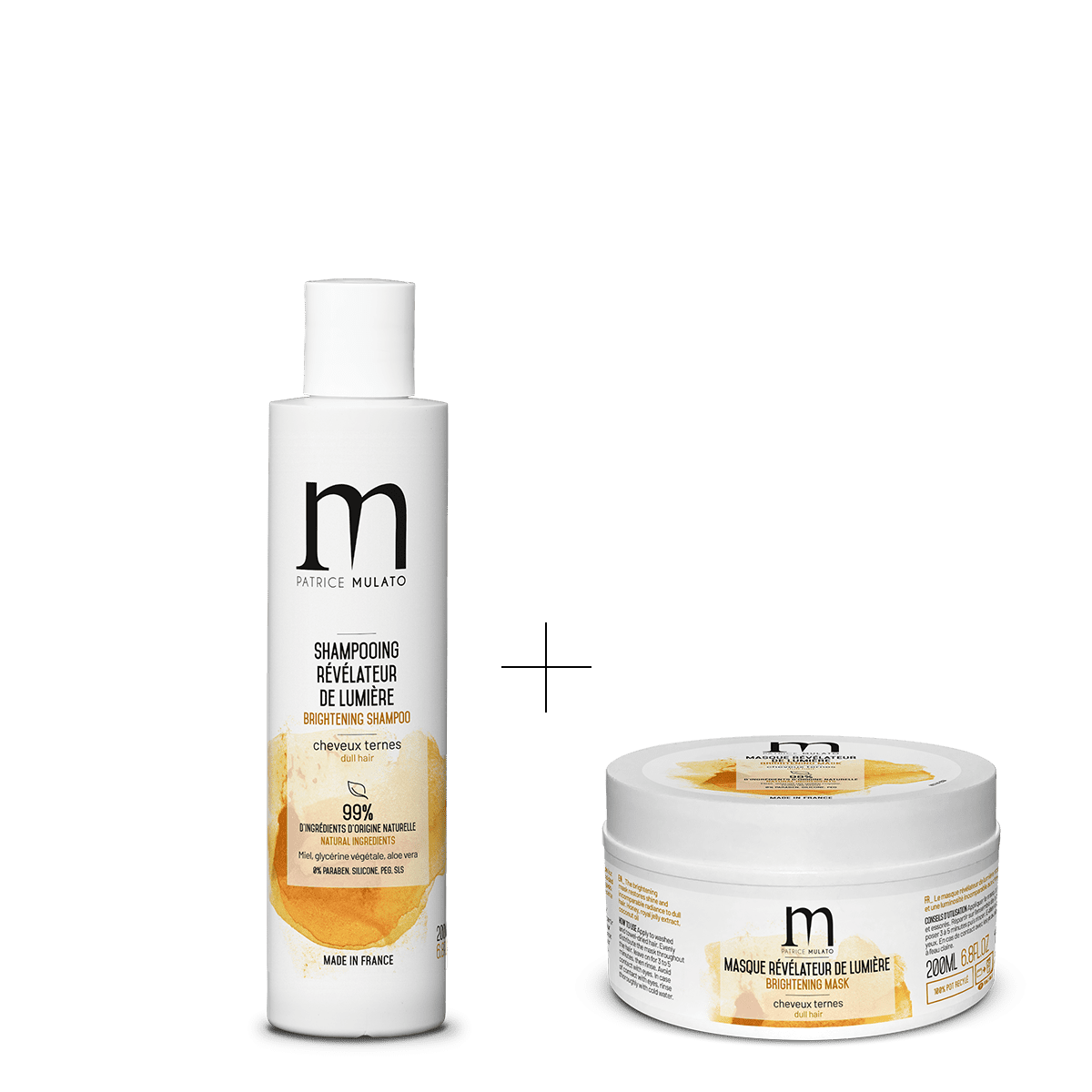 Brightening routine
Changes of seasons, excessive blow-drying, pollution, hard water, ammonia colouring… many things can cause the hair to become dull, brittle and lifeless. Damaged and dehydrated, it loses its shine. Patrice Mulato provides a suitable solution. With the powerful nourishing and repairing properties of honey, the hair regains its shine and lightness.
Benefits

_Hair that is nourished, hydrated, soft and silky
_Natural radiance is regained
_The hair is shiny and light

Composition

Natural honey extract

Very rich in sugar, it penetrates into the core of the hair fibre to leave the hair shiny and bright. Also rich in antioxidants, it prevents hair from becoming dull.

Coconut oil

Nourishes and smooths the hair fibre Leaves hair shiny and vigorous.

Royal jelly extract

Contains vitamins and minerals and strengthens the hair fibre.

Instructions for use

1. Shampoo with the Brightening shampoo.
2. Rinse thoroughly.
3. Shampoo the hair a second time with the Brightening shampoo and leave for 2 to 3 minutes before rinsing.
4. Apply the Brightening mask and leave for 3 to 5 minutes then rinse.

In case of contact with eyes, rinse thoroughly with cold water. Keep out of the reach of children. Do not use on children under 3.