Promotion
%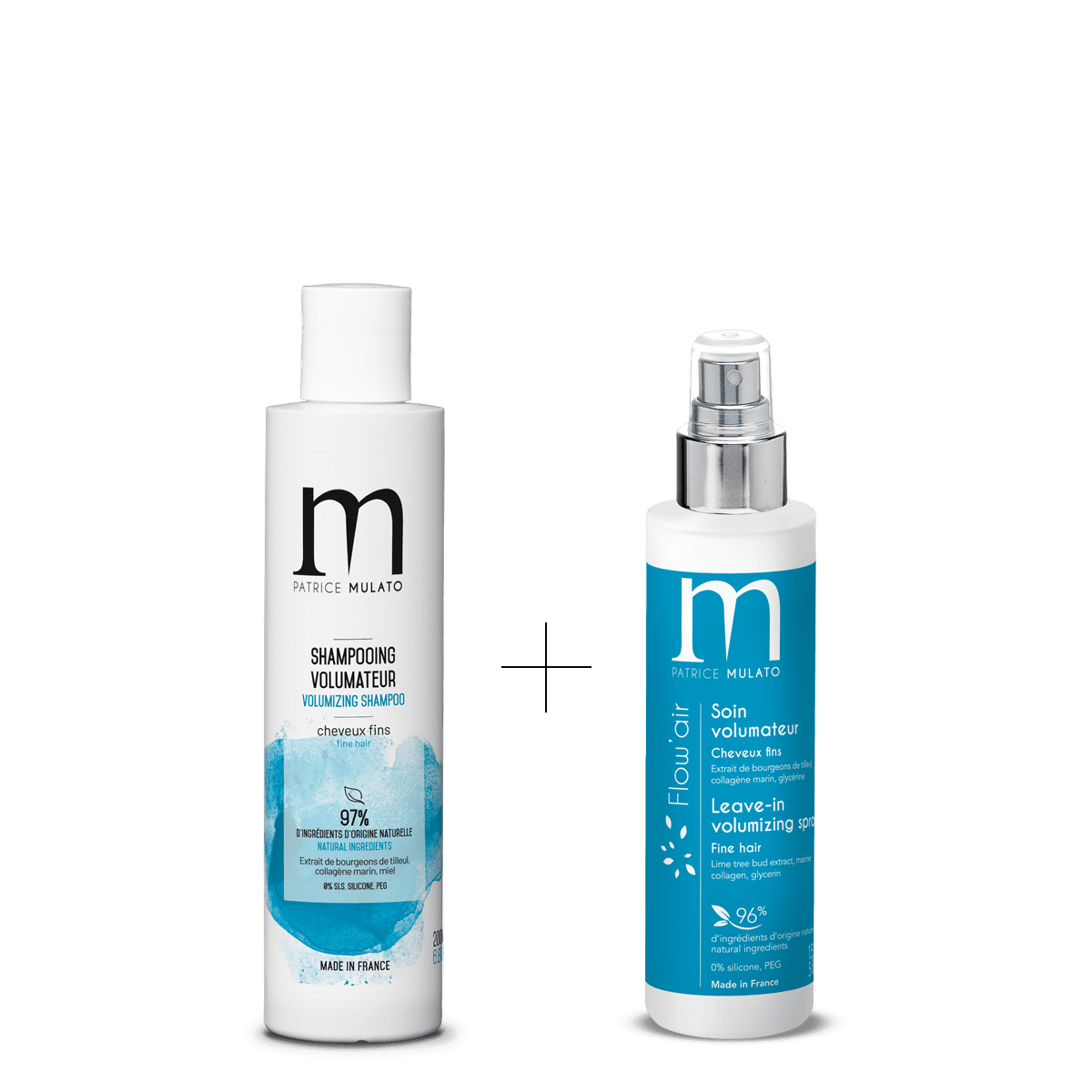 Volumising, for fine hair
One in two women reports having thin hair. Lack of volume is a real problem: hair that's difficult to style, lifeless, brittle, constantly tangled… Patrice Mulato has developed a set of two products to restore visible and lasting body from the roots to the tips. They add body and texture to the hair.
Benefits

– Increased volume and shine
– Thicker hair
– Long-lasting lightness and softness
– The hair shaft is strengthened
– Non-greasy volumising spray

Composition

Ticiline® (lime tree bud extract)

Ticiline® contains biopolymers to protect, hydrate and add body to hair.

Marine collagen

Encourages water intake right down to the tips of the hair, to give it long-lasting body.

Honey

Very rich in sugar, it penetrates into the heart of the hair fibre to leave your hair shiny and lustrous.

Instructions for use

1. Apply evenly the Volumising shampoo to damp hair and massage gently
2. Rinse.
3. Shampoo the hair a second time and leave 2 to 3 minutes before rinsing.
4. Spray the Volumising Spray on towel-dried hair about 15 cm from the head.
5. Do not rinse. Style. Blow dry for a stronger volumising effect.