Promotion
%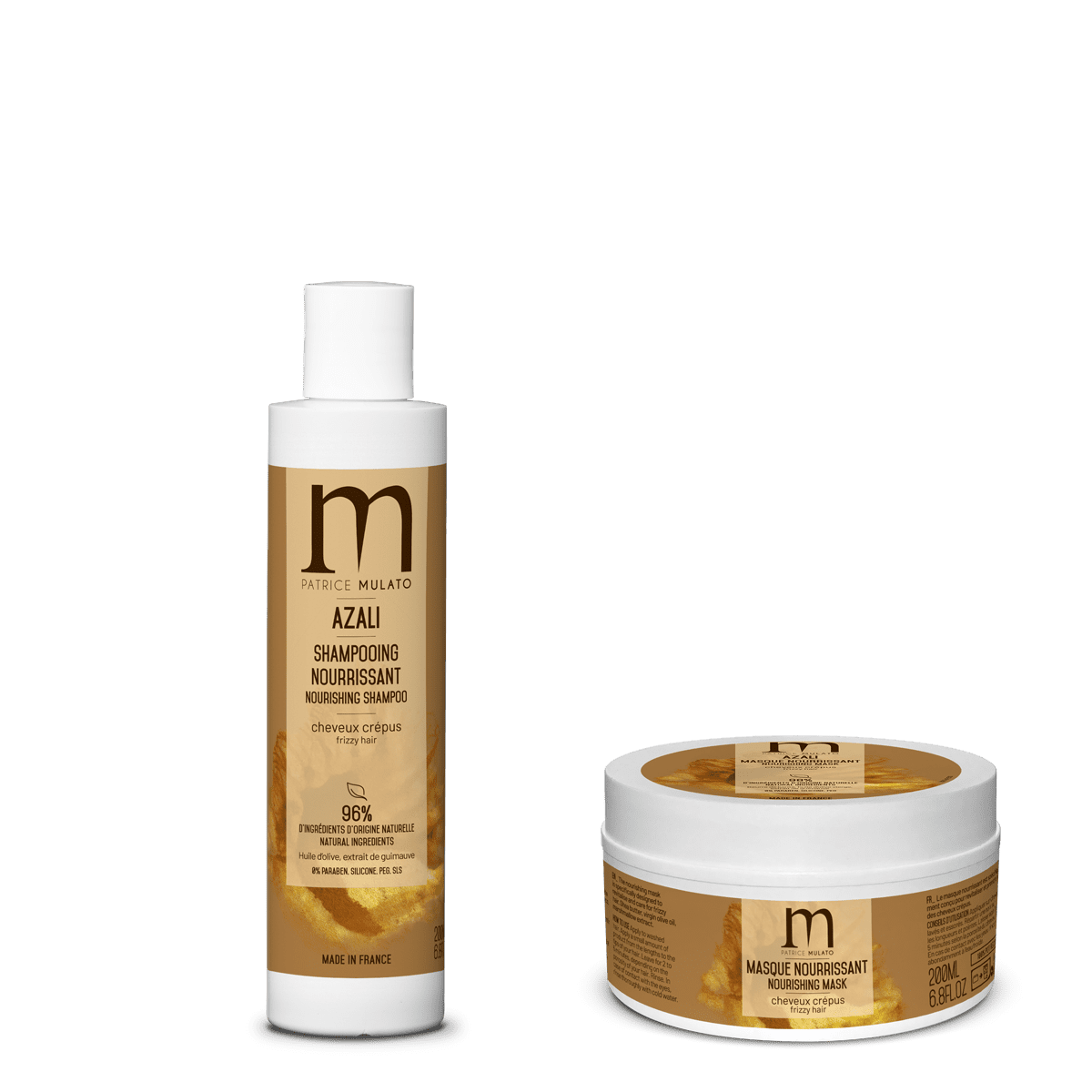 Nourishing, for kinky hair
Kinky hair grows in spirals rather than in a linear manner and is characterised by Z-shaped curls. This specificity prevents the production of sebum required to give hair its shiny, silky and flexible appearance. The hair is thinner because it lacks sebum and is not protected by the hydrolipidic film which is not fulfilling its lubricating role. Kinky hair is fragile and more vulnerable to every daily external aggression. Patrice Mulato has developed a shampoo and hair care, that protect the scalp and meet the hydration, intense nutrition and revitalising needs of kinky hair.
Benefits

– Restores the hair's strength and radiance.
– Deeply nourishes the hair fibre.
– Improves the scalp's hydration.
– Adds softness and bounce to the curls.

Composition

Virgin olive oil

Nourishes and adds shine to lifeless hair.

Vegetable glycerine

Glycerine is a natural moisturiser known as an emollient.

Mallow extract

Softens and protects the hair.

Instructions for use

1. Shampoo the hair twice with the Nourishing shampoo
2. Apply the Nourishing mask on clean, towel-dried hair
3. Leave 3 to 6 minutes and rinse.