Promotion
%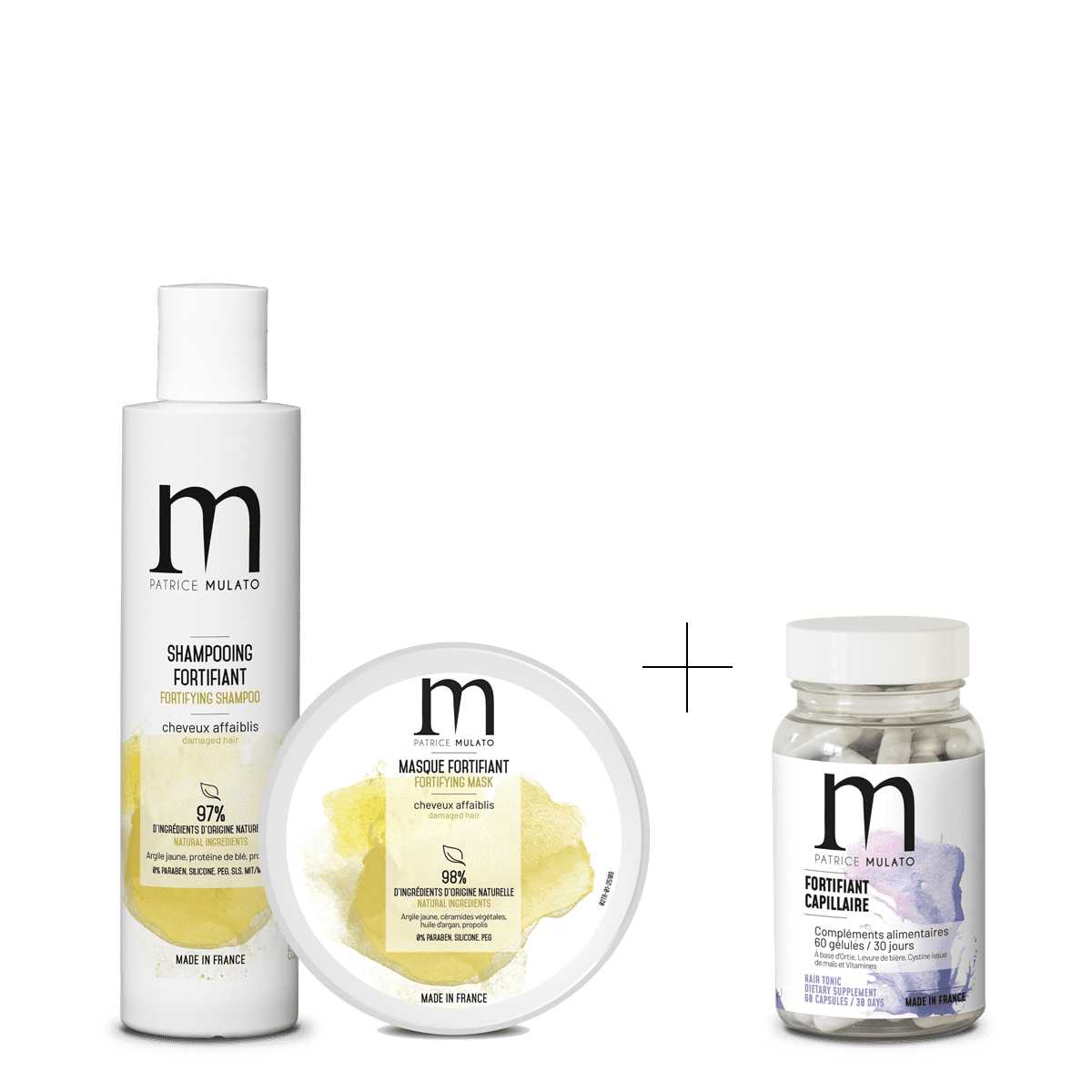 Fortifying, for damaged hair
Yellow clay is recognised for its stimulating, hydrating, healing and toning properties. Its colour comes from the high concentration of ferrous ions and oxides. It strengthens and stimulates weakened and damaged hair.
Benefits

_Protection of hair against free radicals that cause hair to age
_Healthy scalp with no itchiness
_Soft and shiny hair that is full of bounce
_Hair fibre nourished without being weighed down

Composition

Yellow clay

With a high concentration in minerals, it strengthens and stimulates weakened hair.

Argan oil

Renowned for its nourishing and regenerating properties, it strengthens the hair and adds shine.

Plant ceramides

Made from safflower oil, they regenerate the lipid layer on the surface of the scalp and bind the scales together. They streng!then the hair, making it less fragile and brittle.

Instructions for use

1. Shampoo the hair twice with the Fortifying shampoo
2. Rinse thoroughly
3. Apply the Fortifying mask to washed and towel-dried hair
4. Leave on for 3 to 6 minutes then rinse thoroughly

______

Hair fortifying dietary supplement:
Take 2 capsules per day with a large glass of water.

Take 3-month courses twice a year, in the spring and in the fall.