Promotion
%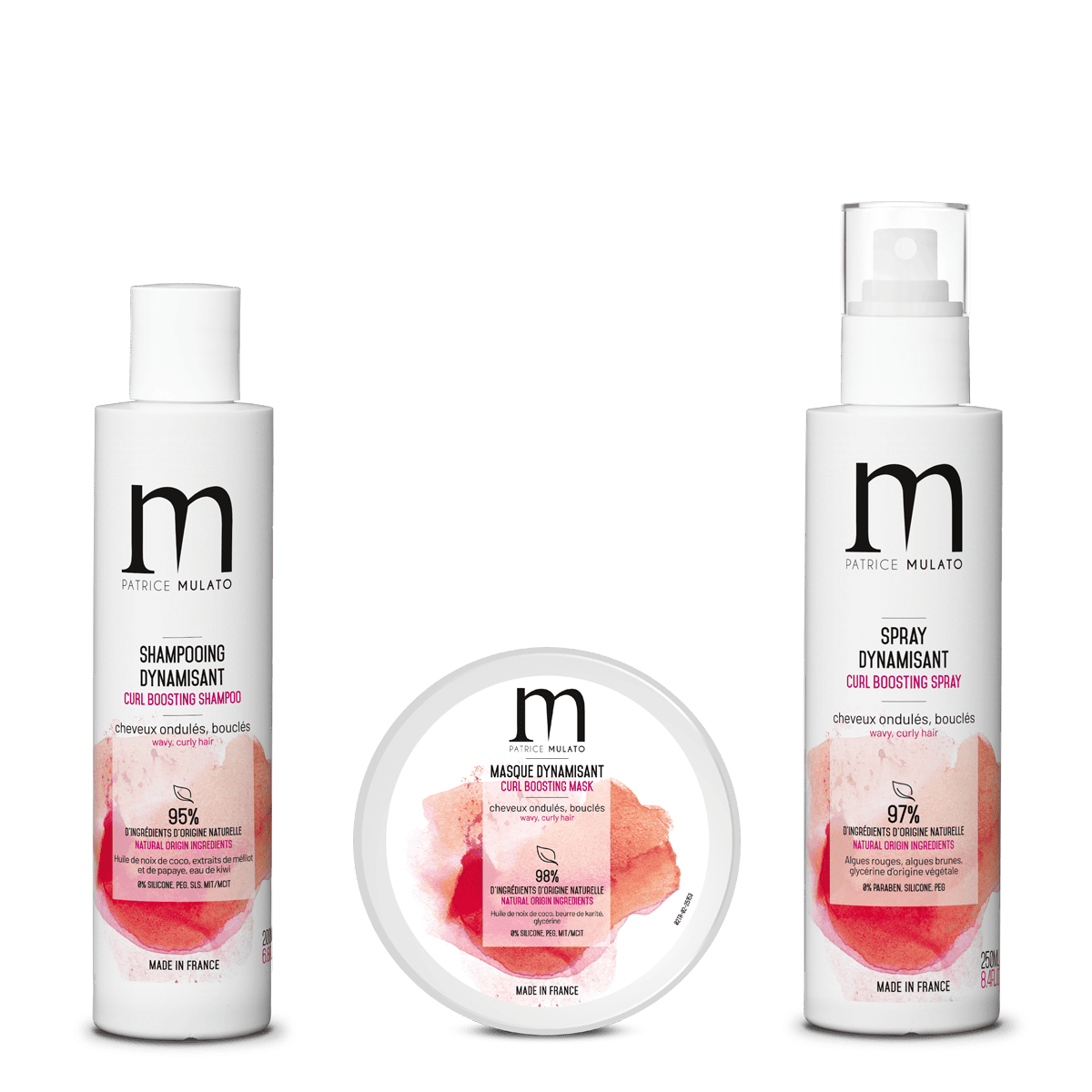 Curl boosting routine: for wavy, curly hair
Curly hair is often more fragile. It requires special products that are both light and nourishing for defined, bouncy, hydrated and shiny curls. Patrice Mulato has developed a shampoo and mask that both contain coconut oil and sweet clover and papaya extracts to create bouncy curls. The no-rinse 3D mist redefines your curls.
Benefits

_Redefined curls that regain their elasticity and flexibility
_Shiny, easy to untangle hair

Composition

Coconut oil

Leaves hair shiny and healthy.

Kiwi water:

Leaves hair feeling stronger and more radiant.

Seaweed

Brown algae contain high concentrations of trace elements and support cell regeneration. Red algae will help define bouncy shiny curls.

Instructions for use

1. Apply evenly the Energising shampoo to damp hair and massage gently
2. Rinse thoroughly
3. Shampoo the hair a second time and leave 2 to 3 minutes before rinsing
4. Apply the Energising mask to washed and towel-dried hair.
5. Evenly distribute throughout the hair, massaging gently. Leave for 3 to 5 minutes then rinse thoroughly.
6. Spray the 3D Mist on dry or towel-dried hair, then scrunch your hair with your fingers to redefine the curls. Do not rinse.