Promotion
%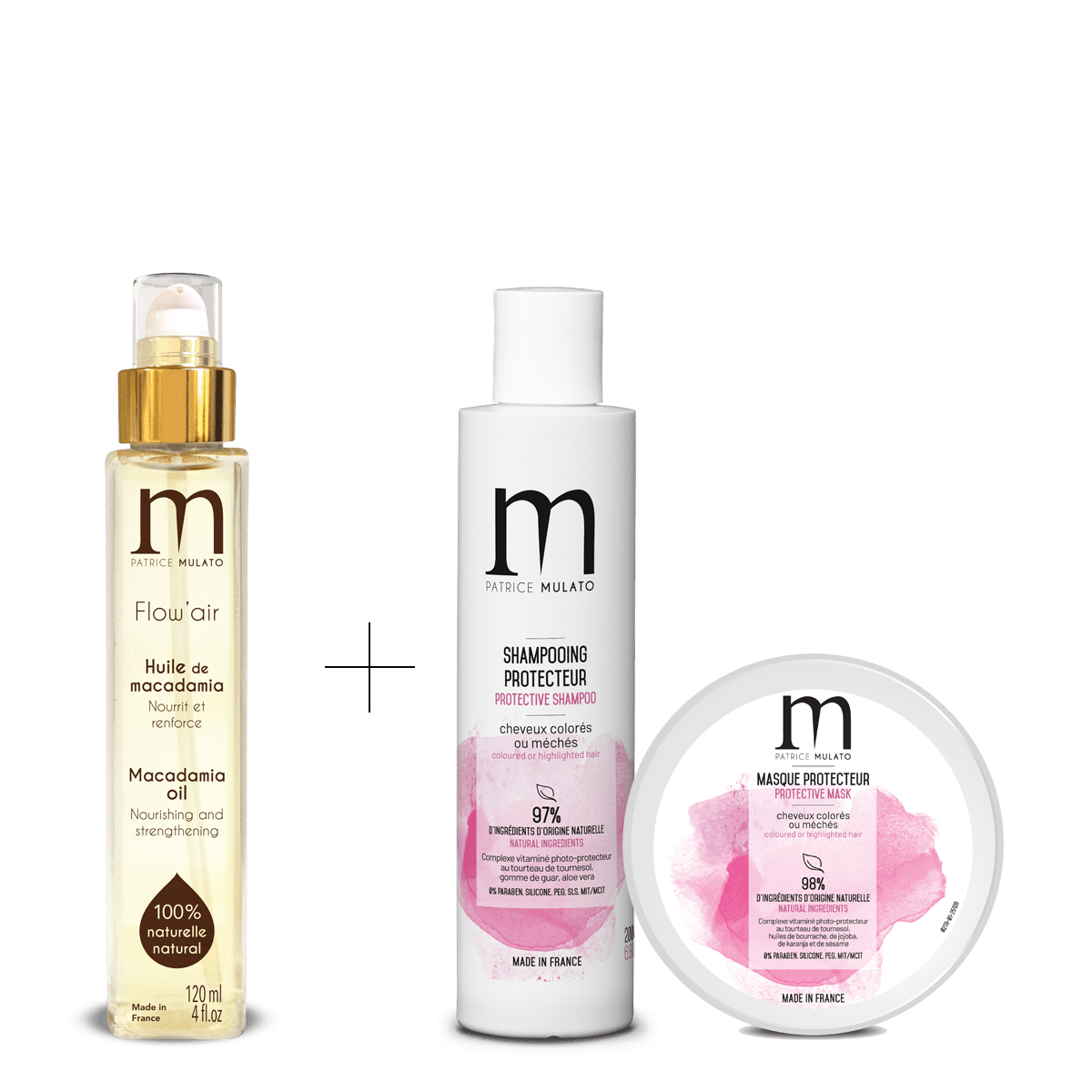 Colour protection routine
Colouring, highlights, balayage… in need of radiant hair with striking colours? Over time, the colour loses its intensity and shine. Why? Because of the oxidising effect of the colouring and/or bleaching process. The hair significantly weakened: the hair fibre is altered and loses its original bounce, becoming brittle.
Patrice Mulato has developed a shampoo and mask with exclusive ingredients that maintain a radiant colour for longer, for glowing, healthy hair.
Benefits

– Optimal protection of the hair fibre
– Longer lasting colour
– Noticeably more shine, with a deep, glowing, radiant colour

Composition

Photoprotective vitamin complex

With sunflower cake extract Repairs damaged hair. Protects against damage from UV rays, chlorine and sea salt.

Borage oil

Repairs the hair. Revitalises and strengthens the scalp.

Macadamia oil

Intensely nourishes the hair, revitalises the hair shaft, and gives hair a glossy, non-greasy finish.

Instructions for use

1. Apply Macadamia Oil as an oil bath all over the hair
2. Leave 10 to 20 minutes and rinse.
3. Shampoo the hair twice with the Protective shampoo
4. Apply the Protective mask on clean, towel-dried hair 5. Leave 3 to 6 minutes and rinse.