Patrice Mulato is a brand that believes in a new type of beauty: radiant, free, eager and at one with nature. With that in mind, we design impactful trustworthy communication tools for your hair salon.
Our material puts forward a modern natural beauty, which reveals the woman but also the flagship ingredient of the range and its benefits. Our wide choice of constantly renewed communication material will bring your salon to life: pigment bar, shelf unit, posters, window stickers, loyalty card, colour charts…
If you are already a customer and would like information on these supports, feel free to contact your usual representative.
If you are interested in finding out more about our brand and our prices, please contact us on +33 (0) 4 78 61 38 45 or write to contact@mulato-cosmetics.fr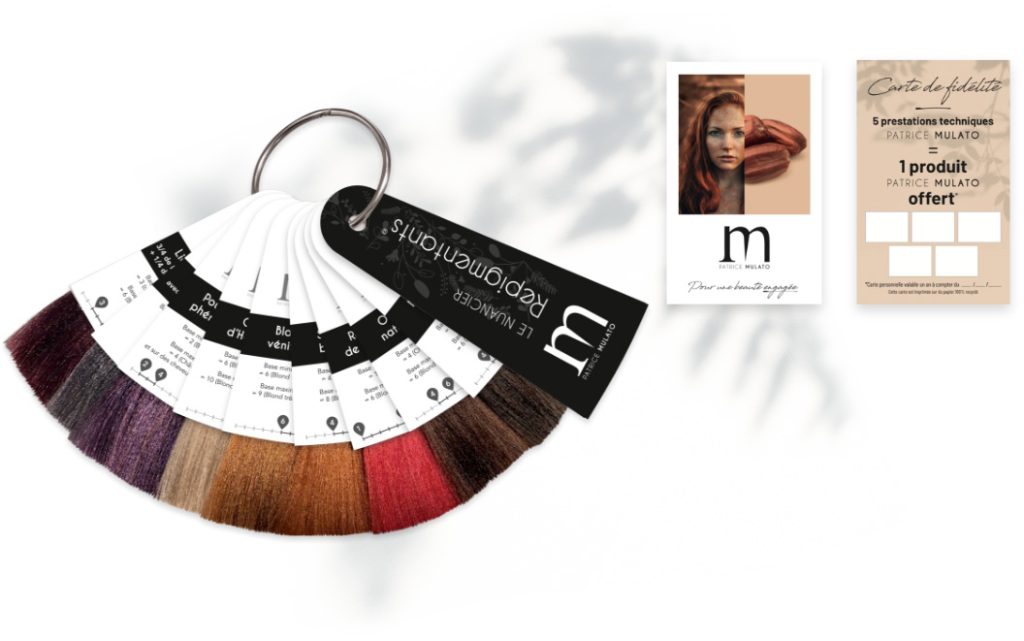 A practical stylish pigment bar
Our pigment bar can store a large number of 500ml or 1000ml Repigmentants bottles, or dozens of 300ml Color One colours.
Its design and signature grab the attention of your customers and introduce your Natural orientation.
It is compact, on casters and can be moved easily
Subject to specific commercial conditions.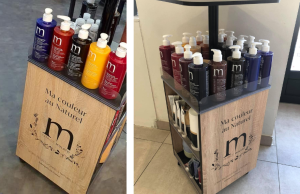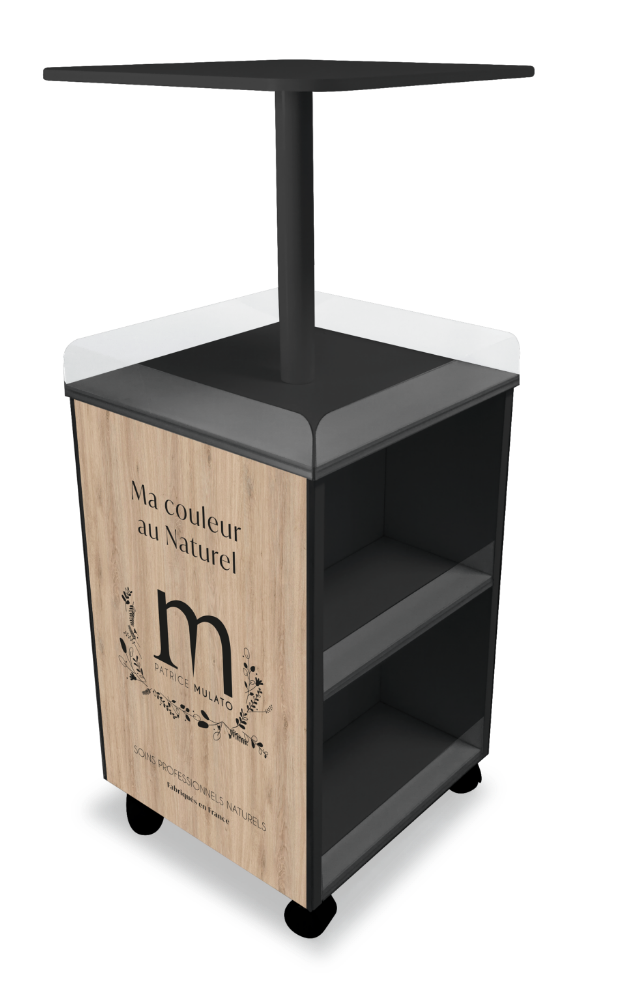 A shelving unit to maximise the resale of your Natural offer and highlight your uniqueness
Patrice Mulato has designed an elegant shelving unit, with a sleek design, that allows you to store sixty 200ml bottles, with an optimised footprint. With its 4 wooden shelves and sleek design, you can easily segment your products and highlight your Natural Offer.
Subject to specific commercial conditions.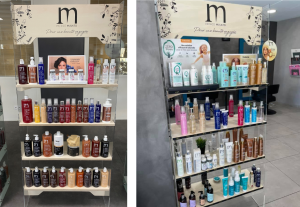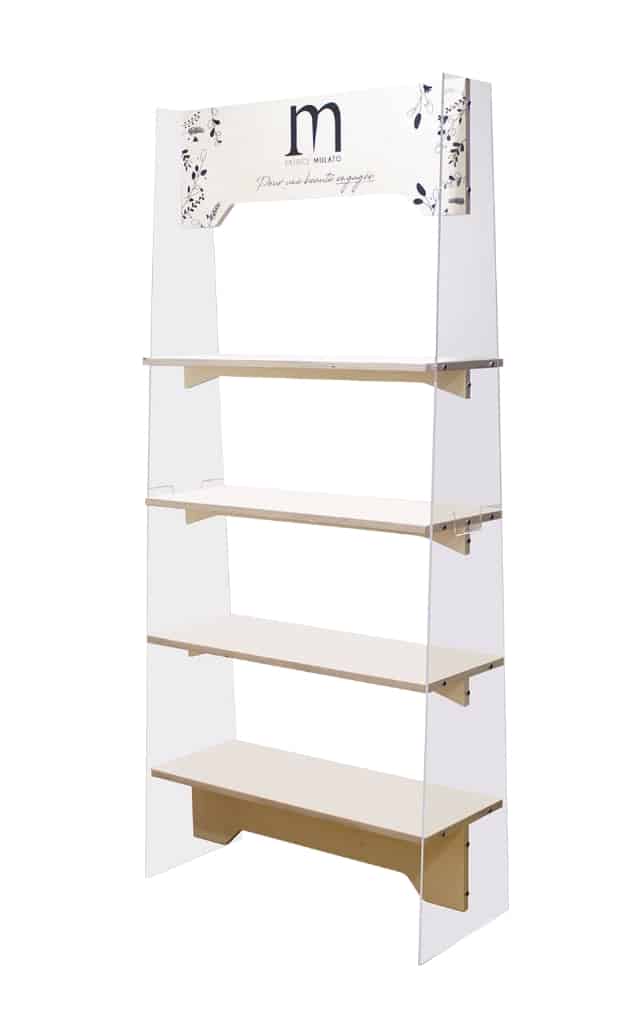 Communicate on your Naturalness in your hair salon and window display
For each technical range, each innovation and each seasonal event, Patrice Mulato provides stylish refined communication material that advertises your naturalness!
Posters, Window stickers, Colour charts, Display stands, Towels, Bathrobes, Loyalty card, Mirror sticker.
Subject to specific commercial conditions.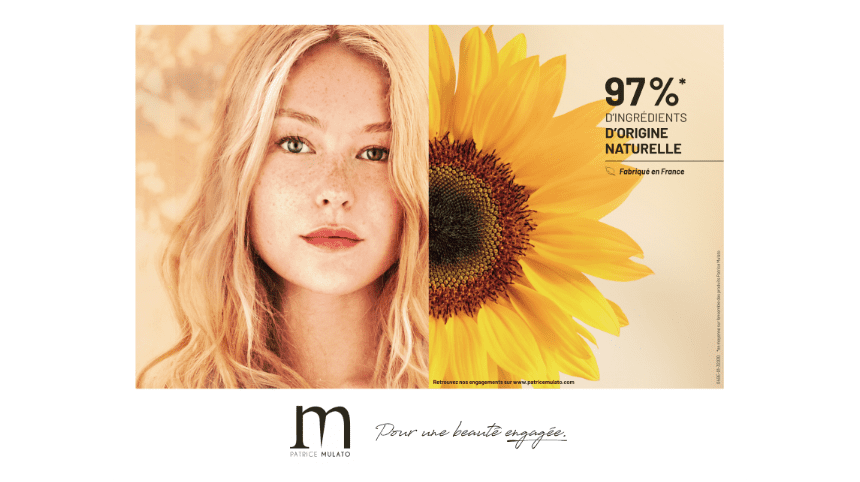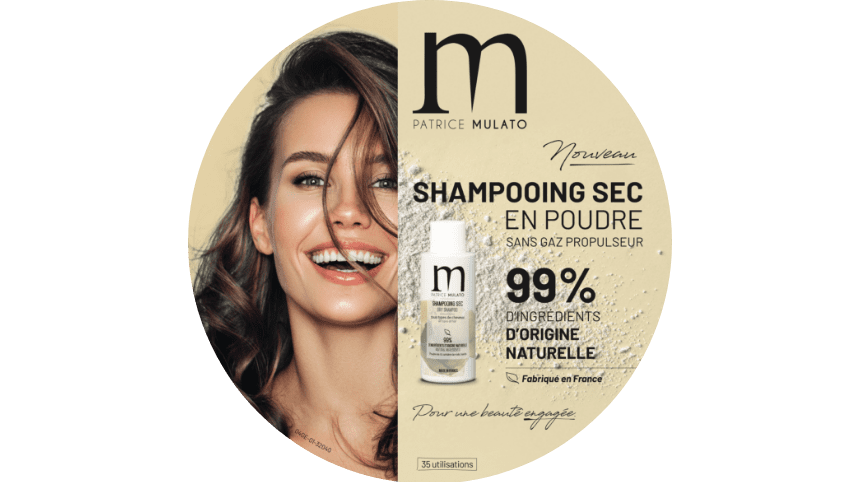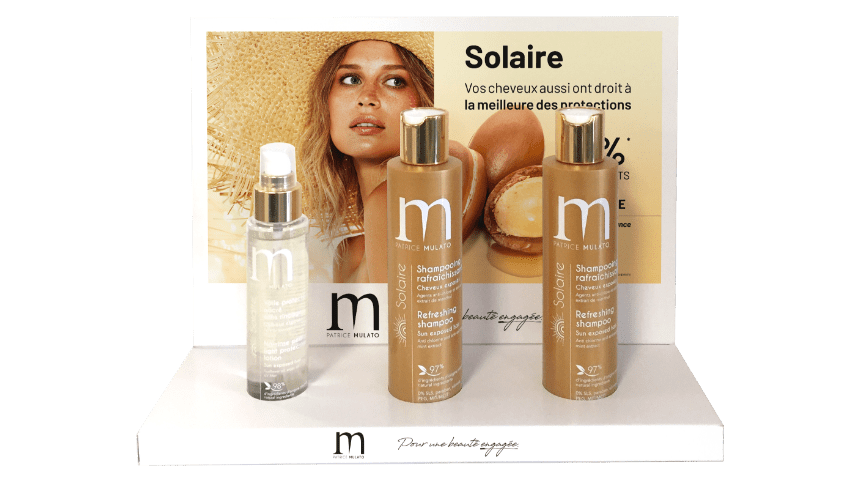 Find out more about the Patrice Mulato brand, its values, its commitments, its image
Patrice Mulato by your side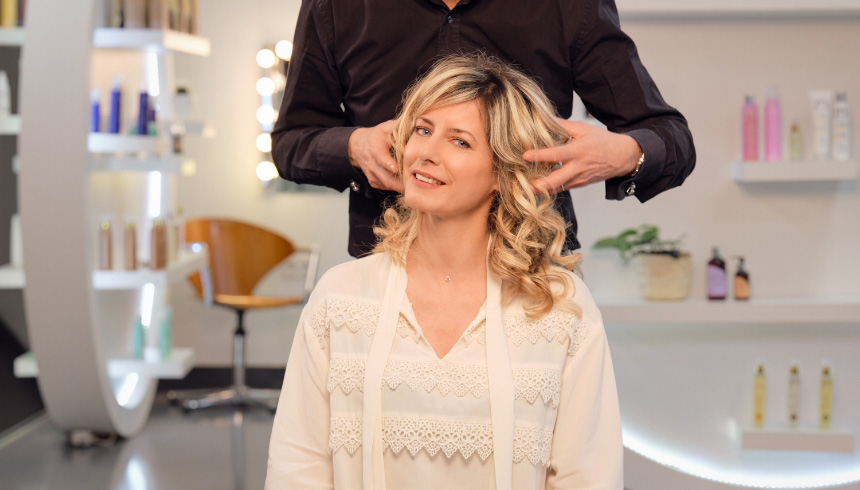 Partner for professionals
More information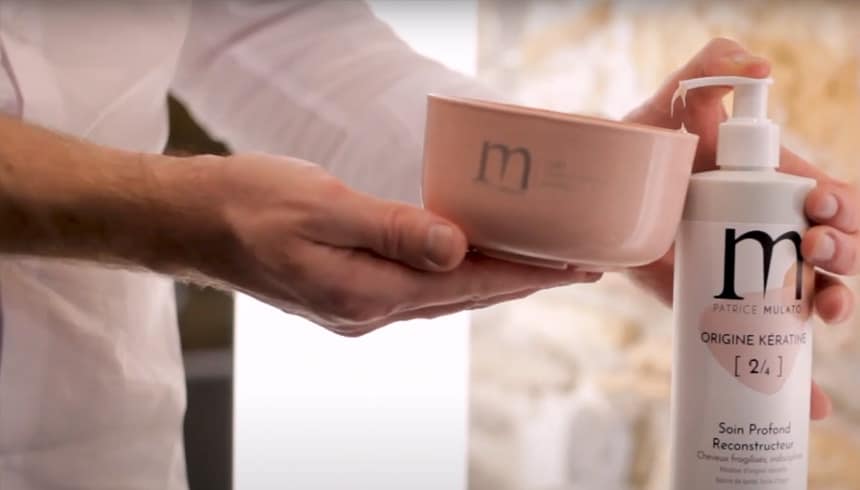 Technical support
More information
Training
More information