Promotion
%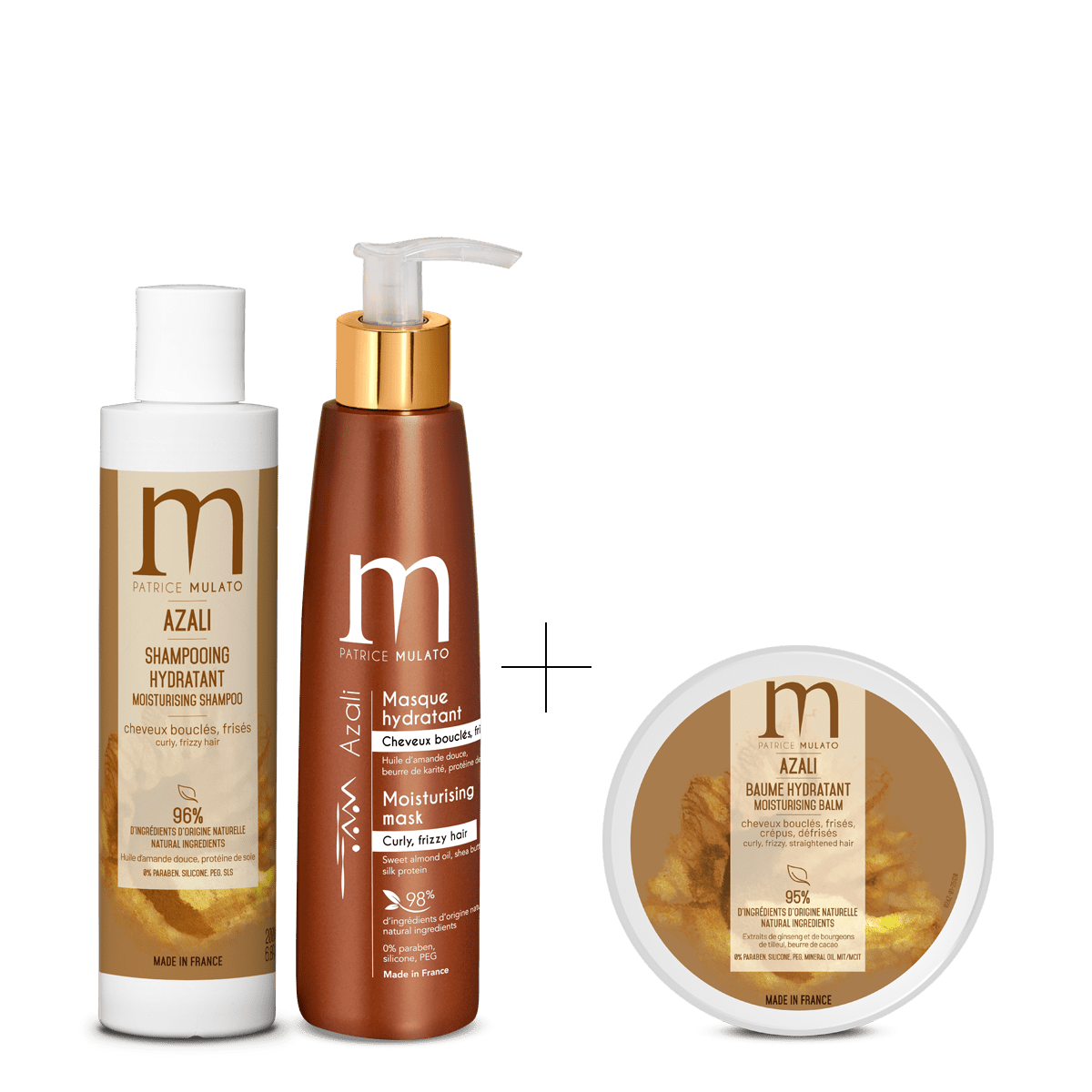 Moisturising, for curly, frizzy hair
By nature, curly, frizzy hair is dry, weak and lacks hydration. Repeated use of hair-dryers and hair straighteners, or simply daily aggressions, weaken the hair. Curls need to be nourished and treated to remain elegant and bouncy. As an solution to this issue, Patrice Mulato has developed a shampoo, a mask and a hydrating balm that deeply nourish the hair and hydrate lengths that are lacking vitality but are also gentle to the scalp.
Benefits

_Intense moisture
_Light bouncy curls
_Shiny radiant hair

Composition

Shea butter

Deeply nourishes the hair fibre.

Sweet almond oil

Provides strength and radiance to the hair and prevents dehydration.

Silk protein

Improves the skin hydration, the hair feels soft and bouncy.

Instructions for use

1. Shampoo the hair twice with the Moisturising shampoo
2. Apply the Moisturising mask on clean, towel-dried hair
3. Leave 3 to 6 minutes and rinse.
4. Apply a large pea-sized amount of Moisturising balm to dry or wet hair
5. Style as normal. Do not rinse.