How to take care of your silvers?
Long seen as the number one enemy for women, grey hair is now trending.
Whether you embrace them or not, here are a few tips to maintain your silvers
By losing its pigments, silver hair tends to be dryer, coarser, sometimes even curlier. It requires special care once 60% of your hair has turned silver. Before that, they will naturally blend with the rest of your hair.
Why use a yellow neutralising treatment?
White hair often prone to yellowing. From time to time, you can use a Moisturizing and Yellow Neutralising Treatment for white hair, in order to neutralise this unwanted tinge.
How can I emphasise this silver hair effect?
Wearing your silver hair proudly is not always easy, especially in today's society where ageing is frowned upon!
But more and more women advocate natural beauty and proudly display their silvers. Colouring your hair grey or white has even become a trend!
You can use the Repigmentant Ash Blonde hair care ou the Repigmentant Charcoal Black hair care for beautiful steel grey hair: leave for about 5 minutes on washed and towel-dried hair and your hair will turn to a beautiful even grey!
And if you want to hide your white hair naturally, we also have the solution!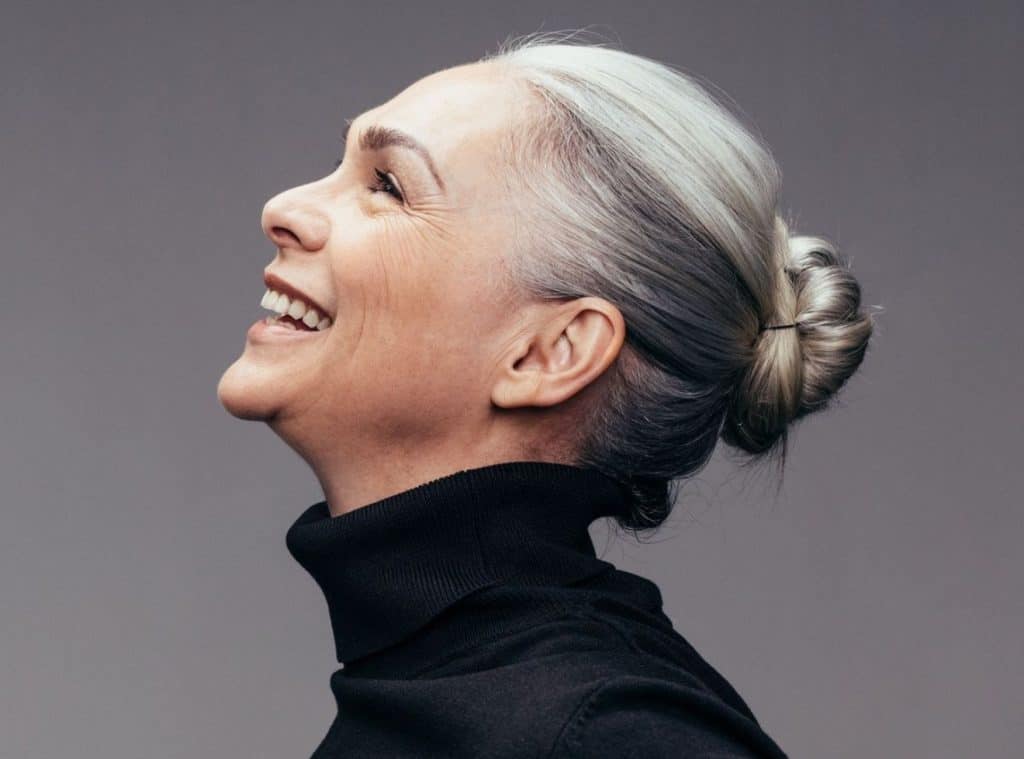 How to camouflage your white hair naturally?
In 2019, Patrice Mulato created Color One, a natural hair color that is gentle to the hair and scalp.
A colouring with outstanding results
– Covers up to 100% white hair
– Lasts 6 to 7 weeks
– The hair looks healthier, colour after colour
– Beautiful shine and radiance
– Colour that gradually fades as you shampoo, without a root effect
A natural formula which takes care of the hair
Over 90% natural ingredients
No ammonia, SLS, peroxide, resorcinol, (PPD) diamine, toluene.
– Ready to use, no need to mix with oxidant or developer
– Fragrance-free formulas, gentle to the scalp
– Carefully selected natural active ingredients: organic blackberry and cherry extracts, Chia oil and Cupuaçu butter
– A exclusive technology that optimises the coverage of white hair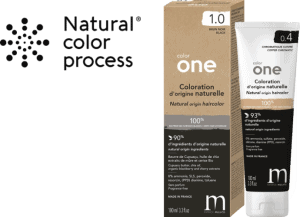 Discover other good hair practices