Silicone in hair cosmetics: YES or NO?
What is silicone ?
Silicone is a synthetic product derived from silicon, often used in cosmetic products as an oil.
The key word for silicone is "coating". The silicone coats your hair fibre to protect it, smooth it and give it flexibility and softness.
How to recognise it
Look for names ending in thicthicone, thiconol, siloxane or silane.
The long-term effects of silicone
This silky and shiny result is unfortunately only temporary. It creates the illusion of beautiful hair.
But in reality, the film coating the hair hides its imperfections but also weakens it. Silicone will gradually suffocate the hair and eventually damage it even more.
The more you use products that contain silicone, the greasier and drier your hair will become.
Another product to avoid: paraben. This is a fully chemical preservative which is used to kill bacteria in masks, conditioners…
But many studies have proven that paraben could have a negative impact on our health (Lower fertility, tumours, etc.).
Alternative solutions
Would you like to have beautiful hair naturally while protecting your health?
Natural cosmetics is the solution. Without paraben or silicone, they are also planet-friendly products!
They draw their properties from nature, the sea… so that we all have beautiful hair without artifice.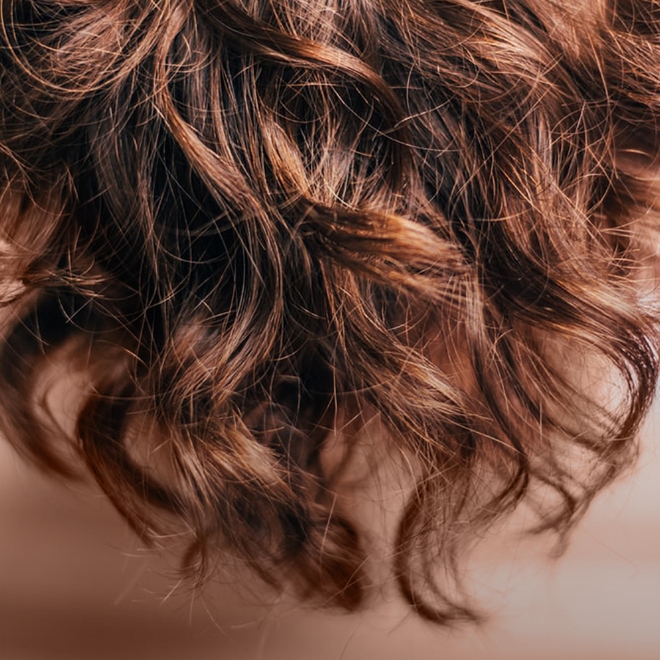 Scrub
To start with, all the silicone that has accumulated onto the hair fibre over the years must be removed. Detox your hair.
So start with a gentle scrub to exfoliate your scalp and hair fibre. Then, rinse thoroughly.
Tip: About 1 month is needed to rid your hair of all the silicone!

Gently shampoo
The first times you use a natural shampoo are not always easy. They produce less foam, the hair is dry… but after 3 or 4 washes, you will get used to this new texture and you will feel that your hair is finally BREATHING!
Whatever your hair type, oily, dry, split ends or very curly, there are different ranges of natural shampoos.

Naturally repair
Using natural products doesn't mean "no hair care"! Depending on your hair, we recommend you use a mask or a conditioner that will allow the hair fibre to regain its strength and be naturally protected. After a few weeks, your hair will fell light and healthy.
Your hair also has an impact on your health!
Discover other good hair practices